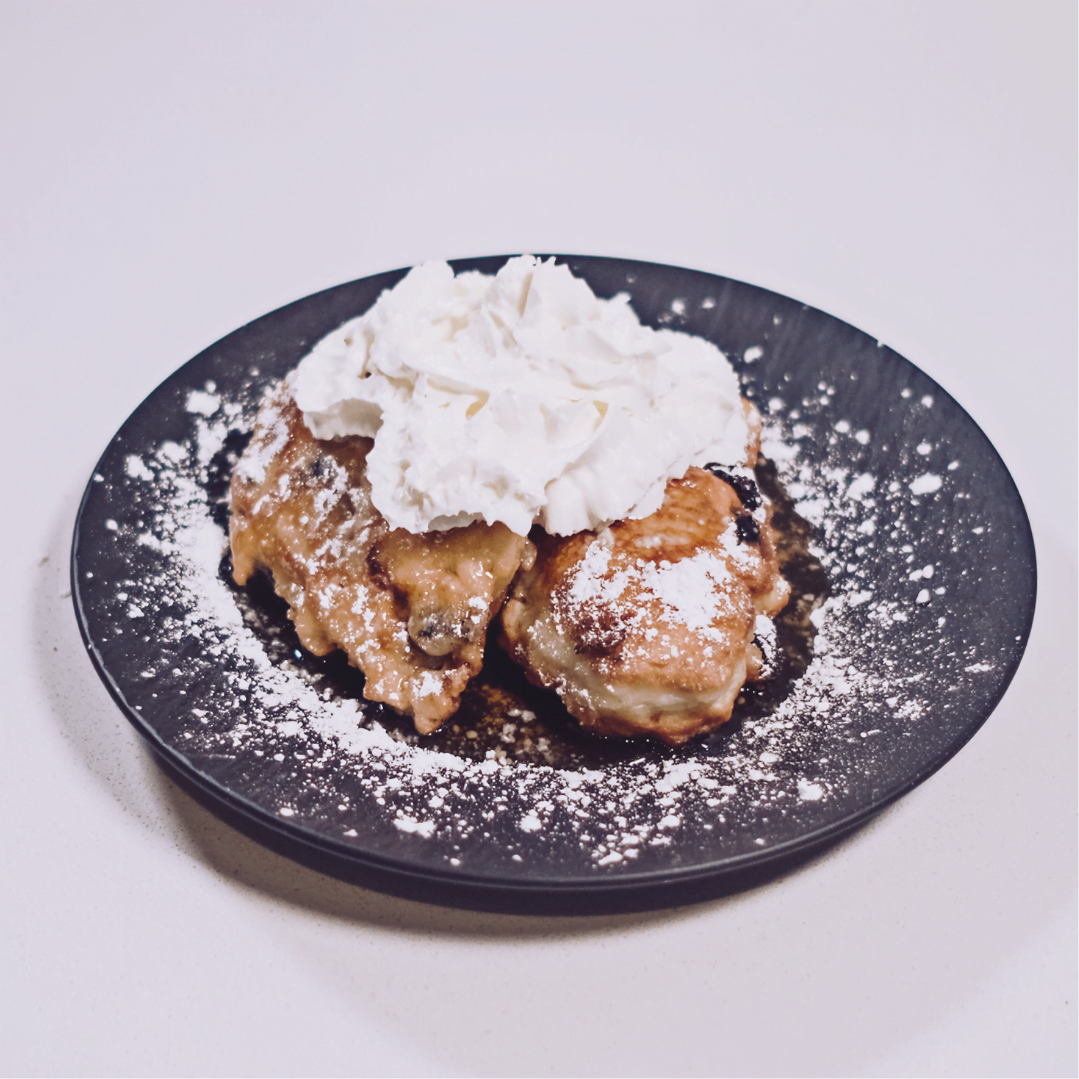 Very Cherry Dancakes
10mg of THC Dose
Makes 2 serving
Dose for 2: 5 mg THC each
Ingredients:
Very Cherry (4 x 2.5mg THC)
1 Cup of Cherries (½ Cup of Canned Cherries)
Cooking Oil
2 Cups of Kefir Plain
1 Egg
1 TBSP Sugar
¼ TSP Salt
2 ¼ Cups of All Purpose Flour
¼ TSP Baking Soda
Powdered Sugar
Instructions:
1. In a large mixing bowl, pour the kefir, egg, sugar and salt and mix with a whisk.
2. In a separate bowl mix flour and baking soda.
3. Add the wet ingredients to the dry ingredients in the bowl and stir to combine. The batter should be thick.
4. Let it sit for 15 minutes without stirring.
5. Heat a non-stick pan with enough cooking oil to cover the bottom of the pan up to 1cm deep on medium-high heat.
6. Drop the kefir pancakes with a large spoon or a small ice-cream scoop into hot oil and fry on one side until golden and the batter is cooked halfway through, then flip carefully. The pancakes should puff up as soon as you flip them over.
7. Serve dusted with powdered sugar, whipped cream, maple syrup and fresh fruit.
Tips:
Try serving it with a beautiful fruit compote or even vanilla ice cream.