Thank You Box
Social responsibility and sustainability are at the core of our brand, so we are thrilled
to announce our new Thank You Box to ensure our beloved retailers and customers.
#GrowWithRilaxe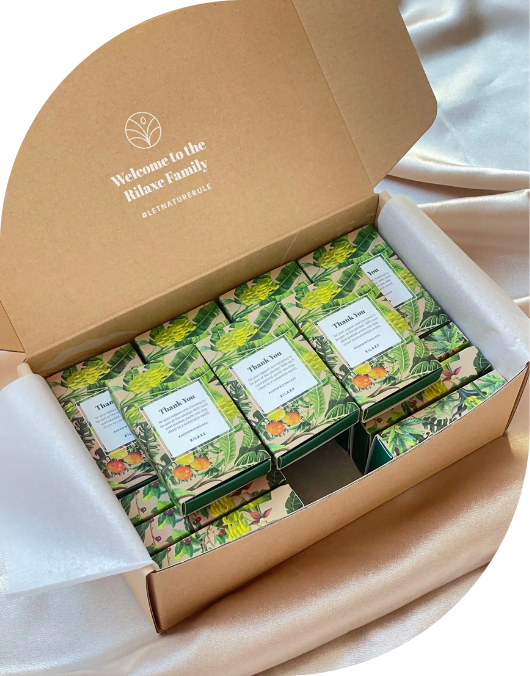 RILAXE PHILOSOPHY
Let Nature Rule
Retailers carrying our conscious alternative to cannabis edibles will also have our Thank You Boxes on hand, filled with a package of maple tree seeds to be planted.
WHAT'S INSIDE?
Maple Seeds
A distinctly Canadian tree, the Maple provides important ecosystem services to a forest, and of course, the sweetest reward: maple syrup. With wild maple trees in need of conservation world-wide, we think it's a long-lasting and gorgeous way of giving back to our local communities.