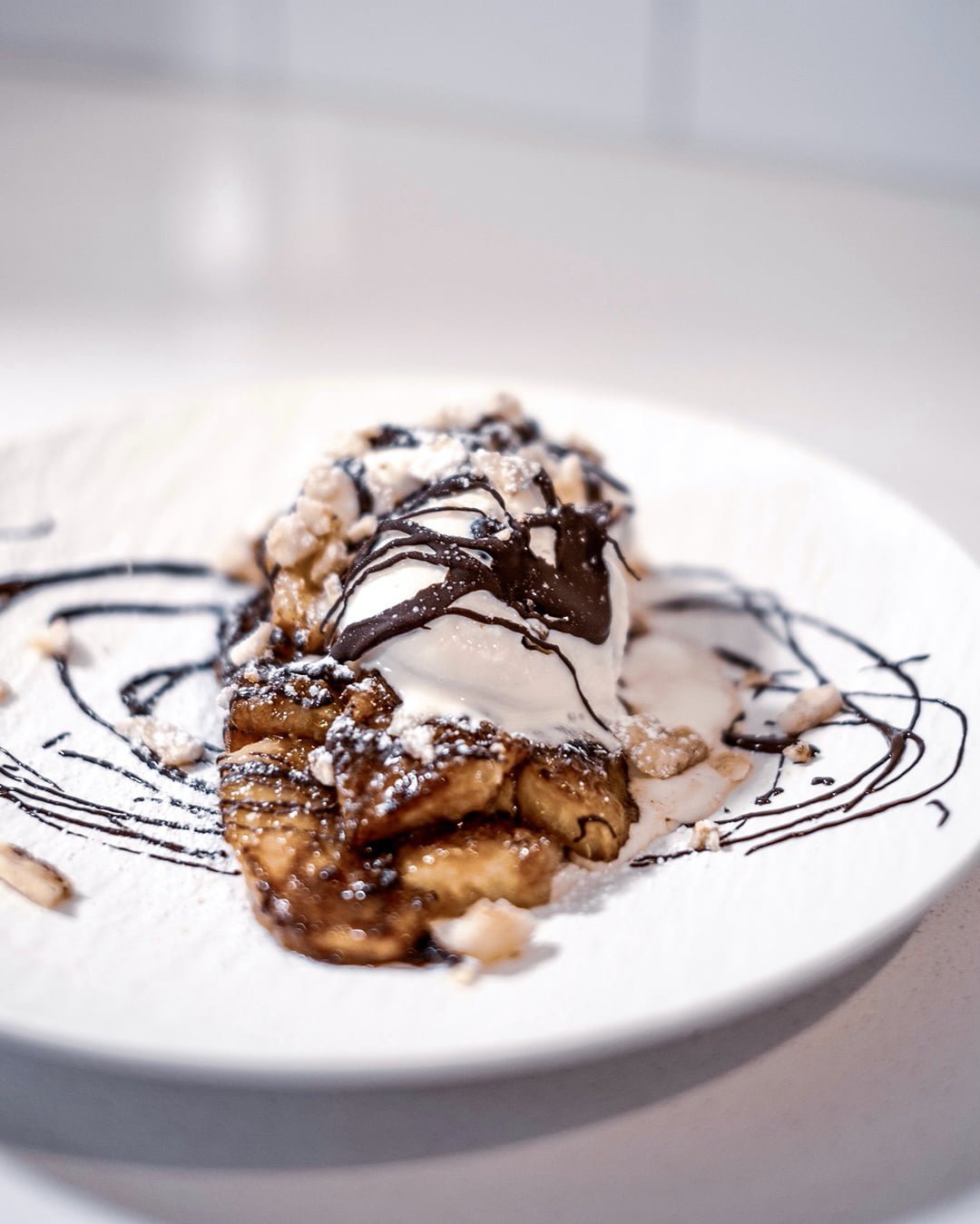 Canna Banana Sundaze
10mg of THC Dose
Makes 1 serving
Dose for 1: 10 mg THC each
A tailored recipe that'll offer you a subtle touch of saltiness, crunch, creaminess and a balance of sweetness from the caramelized bananas and most importantly help cool you off during this heat wave 🌞
Ingredients:
½ cup of Granulated Sugar
4 Large ripe but firm bananas, sliced ¼" thick
1 TBSP of Unsalted Butter
Semi-Sweet Chocolate
1 Cup of Heavy Cream
¼ TSP of Vanilla Extract
¼ Cup of Powdered Sugar
1 scoop of Almond Vanilla Ice Cream
Topping
Canna Banana (4 x 2.5mg of THC)
Instructions:
Slice the bananas lengthwise in half.
Pour the sugar onto a cutting board or on a plate and roll the bananas in the sugar, until it's completely coated
Place a cast iron pan on medium high heat with the butter and let it melt.
Add the sugar coated bananas and let them cook until light to golden brown underneath. About 4-5 minutes.
Remove the pan and put aside.
Melting Chocolate
With a medium-sized pot fill it up with water and put it on high heat and let the water boil.
Once the water is boiling, turn off the heat and place a medium-sized mixing bowl in the pot – this is what we call un bain marie.
Break off half a bar of the semi-sweet chocolate and place it in the mixing bowl.
With a mixing spoon continuously spread the semi-sweet chocolate until it's fully melted.
Once the chocolate is fully melted put it aside.
Whipping Cream
In a blender, pour your heavy cream, sugar and vanilla extract and pulsate.
Put the whipped cream aside,
Assembly
On a plate, place your golden bananas.
Add a nice scoop of almond vanilla ice cream and a scoop of whipped cream.
With a spoon drizzle some melted chocolate and sift over powdered sugar.
Now top it off with crushed canna banana chips for that extra crunch.
A tailored recipe that'll offer you a subtle touch of saltiness, crunch, creaminess and a balance of sweetness from the caramelized bananas. Enjoy with a strawberry and vanilla milkshake!