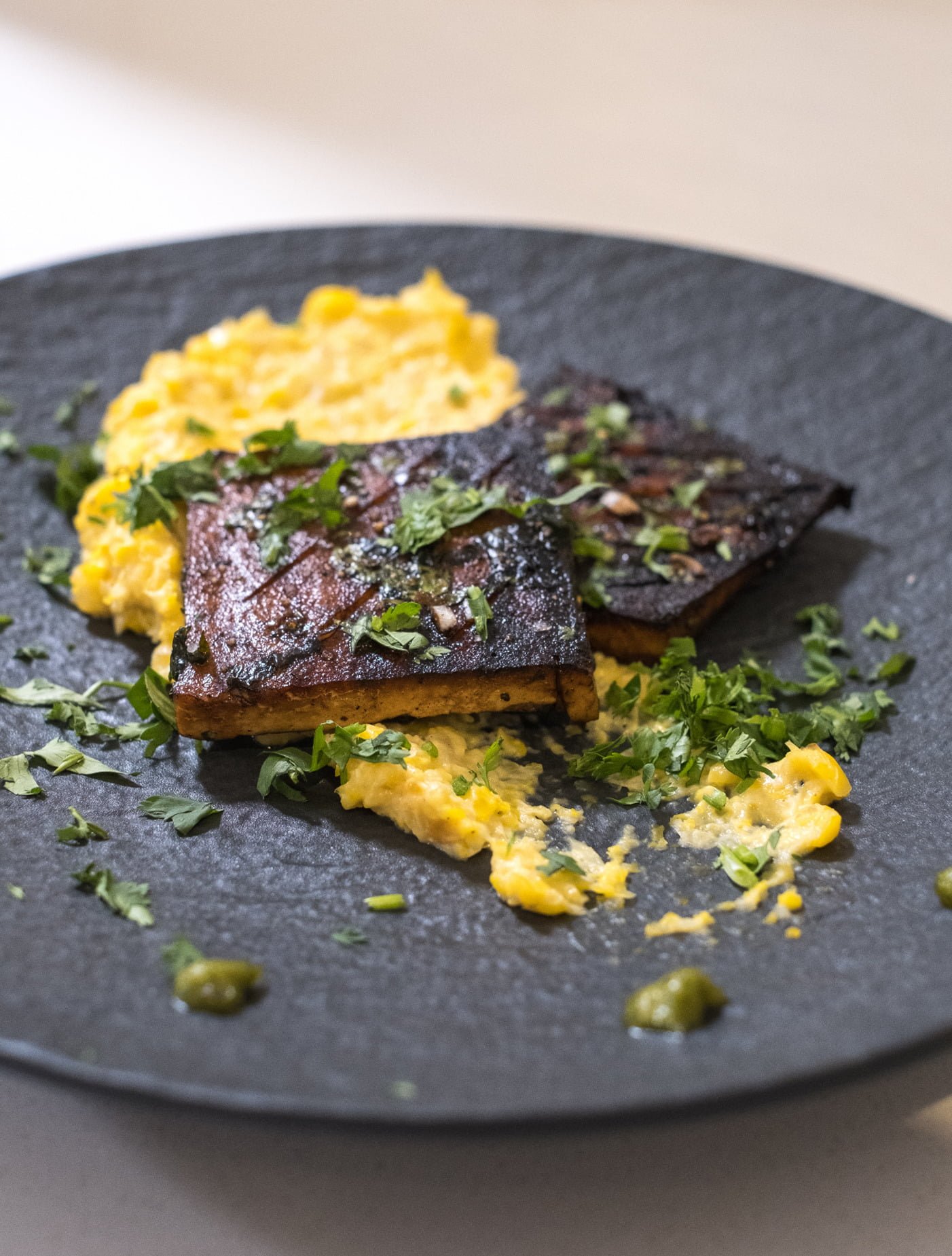 Golden Apricots Chimichurri
10mg of THC Dose
Makes 4 serving
Dose for 4: 2.5 mg THC each
Looking for the perfect dinner recipe for date night? Well check this out, it's infused, plant-based and tasty!🌻
Ingredients:
Golden Apricots ( 2 x 5mg THC )
3-4 Turkish Apricots
⅓ Cup of Cilantro
⅓ Cup of Flat Parsley
2 cloves of Garlic
1 Small Shallot
1 TBSP of Boiling Water
3 TBSP of Olive Oil
4 TBSP of Red Wine Vinegar
Salt and Pepper to taste
Instructions:
Chimichurri

Pour the boiling water into a medium-sized ramekin and soak the Golden Apricots into the hot boiling water for about 5 minutes.
Lightly chop the cilantro, flat parsley, garlic and small shallot and put into a blender/food processor.
Add in the olive oil and red wine vinegar.
Remove the Golden Apricots from the water and lightly chop and place them into a blender/food processor with other ingredients.
Add the water into the blender/food processor as well.
Salt and pepper to taste.
Blend all ingredients in a blender/processor lightly.
Tofu
With a cast iron grill take your marinated tofu steak and glaze it with the extra sauce.
Flip the tofu steak when you see nice grill marks on both sides.
Glaze the tofu steak one last time with the extra sauce and hit it with salt and pepper to taste.
Now, lightly chop a small shallot and cloves of garlic.
On the same cast iron, heat up some olive oil, place the chopped-up shallot, garlic and salt and pepper to taste.
Sauté until nice and fragrant.
Add in the corn and sauté for another 3 minutes.
Add the cream and parmesan cheese and toss together until the cheese is nice and melted.
Add in the butter for an extra touch of creaminess.
Pairs perfectly with any red meats such as steak and potato dinner or even a pistachio-crusted lamb. For vegetarians/vegans, it's a delicious add-on on a balsamic glazed tofu steak with a side of creamed corn. 
It's a tailored balance of acidity and a fresh and sweet herbaceousness essence.