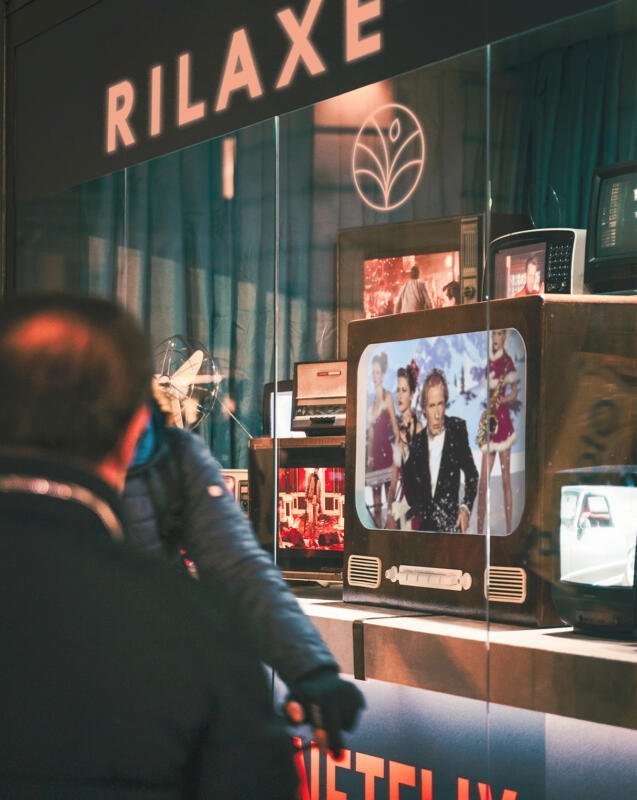 Movie Night with Rilaxe: Christmas
The countdown is on!

Christmas is just 12 days away, but instead of sweating what's left on your To Do List,
we encourage you to pause. Take some time each day to soak in the sweetest parts of
this time of year. We recommend that you #RelaxWithRilaxe and our 12 days of movies.
There's a little something for every taste and every vibe.
All you have to do is press Play.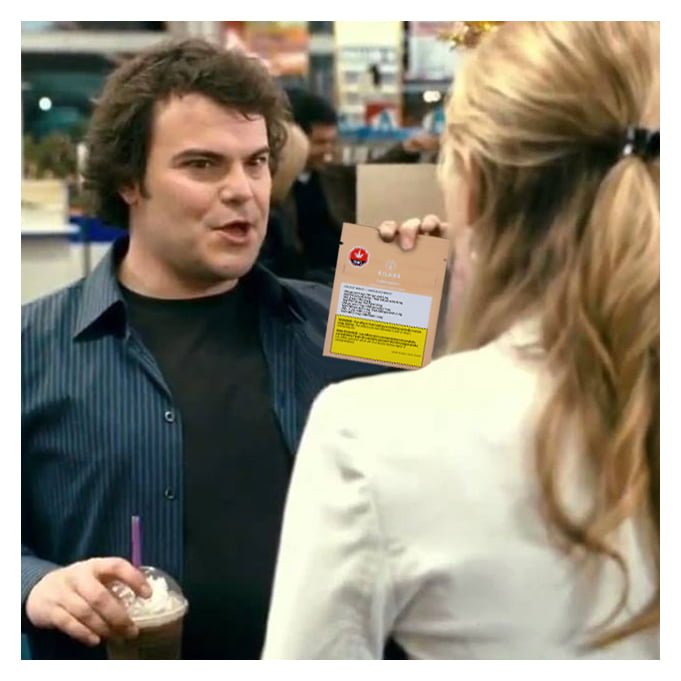 It's a Complicated Christmas
Scrooged is Bill Murray's best movie, don't @ us.
Love Actually is the perfect combo of sweet and sour with an incredible cast.
The Holiday is the rom-com we all need this time of year.
Pair these movie selections with our chewy and sumptuous THC-infused Golden Apricots. Effects may include a wonderful unwinding and euphoric vibe which is perfect for watching complex characters find their holiday spirit.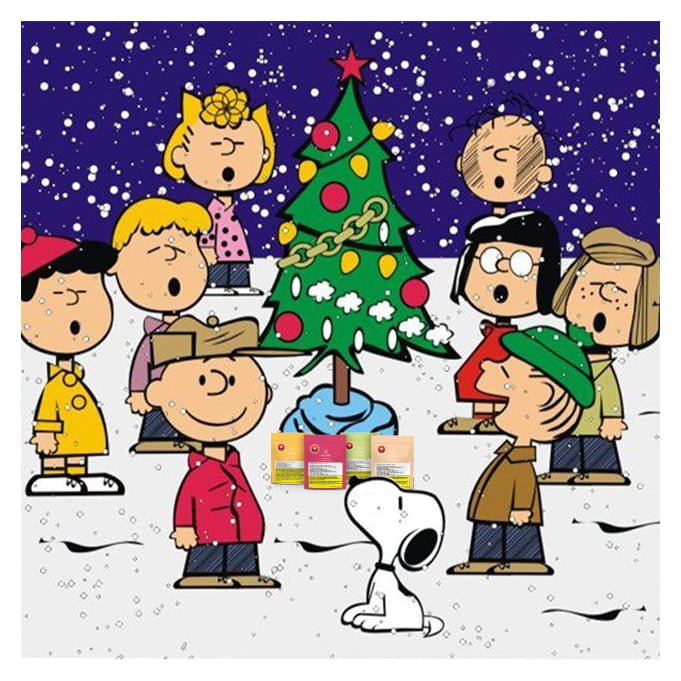 A Very Vintage Christmas
Home Alone has so many comedic scenes but underneath lurks a sweet story about family and connection. But also, those poor burglars…
A Charlie Brown Christmas is the definition of an iconic movie with an iconic soundtrack. A must-watch every Christmas.
Rudolph the Red Nose Reindeer has the most charming and old-school animation; we feel transported to a different time with warm and fuzzy feelings.
Pair these movie selections with our THC-infused Very Cherry bites. The sweetness with a touch of tart evoke the taste of nature's candy. The delightfully fragrant terpenes may boost your energy levels and heighten alertness so you can reminisce about the first time you watched these movies as a kid.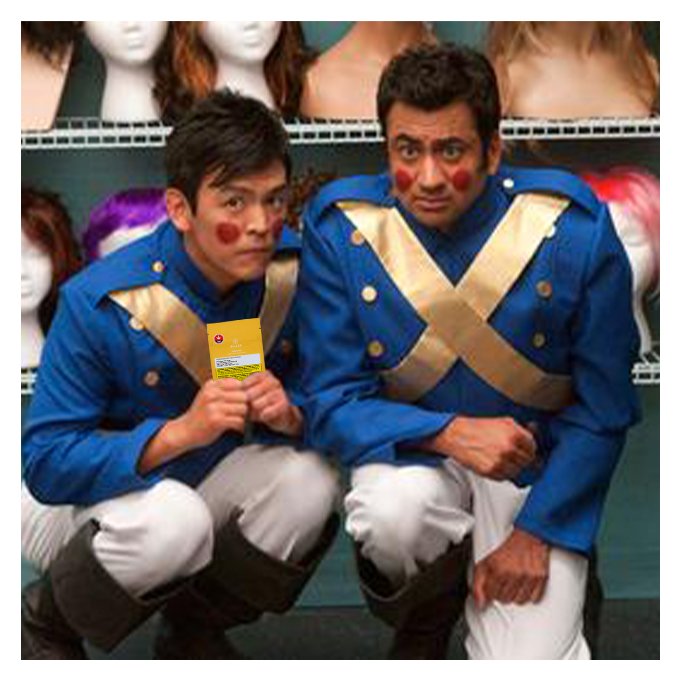 The Naughty List
The Nightmare Before Christmas is a wildly creative holiday movie that's also kind of creepy, but we love it just the same.
A Very Harold & Kumar Christmas had to be included on this list. A silly and sweet holiday comedy stoner movie = yes please.
Gremlins Even though Gizmo is the cutest, it just feels right to watch this after midnight with some snacks 😉
Pair these movie selections with our THC-infused Mango Tango. Chewy and naturally sweet, this tropical tasting treat delivers a more lethargic effect for maximum laughter.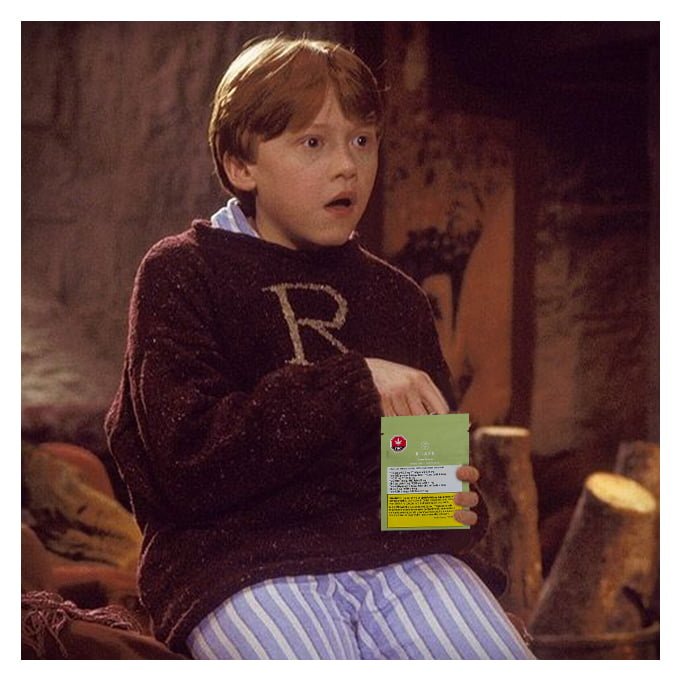 Your Holiday Escape
The Grinch (2018) is an updated animated take on the meanest guy in Whoville, with the sickest soundtrack thanks to Tyler the Creator.
Harry Potter and the Philosopher's Stone is the obvious choice for all-ages to enjoy a fantastic escape with wizards and wands.
The Polar Express is your favourite childhood book come to life. The classic effects make it a warm and comforting winter escape.
Pair these movie selections with our THC-infused Canna Banana chips, the perfect combo of sweet and salty. Each crunchy bite may provide a calming and euphoric effect to help you truly escape into these holiday fantasies.
We hope our Movie Night with Rilaxe: Christmas Edition
will inspire you to curl up with old classics to make new memories,
and make it a priority to #RelaxWithRilaxe this holiday season.
Any questions? Please say hello at [email protected]