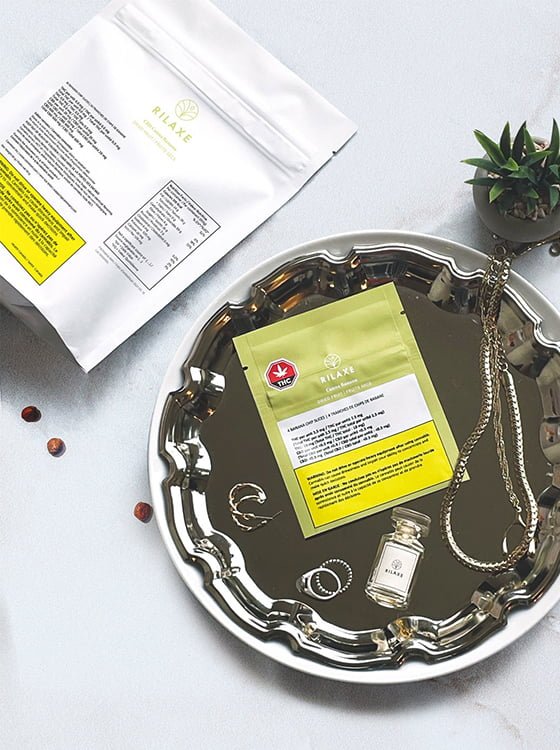 If you're just now dipping a toe into the world of cannabis, you're probably curious about all the options available.
The most important jump-off is understanding the difference between THC and CBD.
Get your lab coat and goggles on, we are getting scientific!
Cannabidiol (CBD) and Tetrahydrocannabinol (THC) are two of the most prominent natural compounds found in Cannabis plants.
CBD and THC have the same chemical makeup, but they don't have the same chemical arrangement, and thus the body receives them as different compounds.
Our bodies have two main endocannabinoid receptors. Receptors exist throughout the body and are a substance to which endocannabinoids bind. Endocannabinoids can bind to either receptor. The effects that result depend on where the receptor is located and which endocannabinoid it binds to.
CB1 receptors are mostly found in the central nervous system while CB2 receptors are mostly found in our peripheral nervous system, especially immune cells.
THC can bind with both receptors and produce a sense of euphoria, while CBD does not bind but rather just influences the receptors. Some people prefer to use CBD because of the lack of this side effect.
When it comes to our Rilaxe products, we love both options for their versatility.
Our THC-infused Dried Fruit collection is created by using ethically sourced dried fruit which is hand-dosed in small batches using locally sourced high-quality THC distillate. Each package contains a total of 10MG THC and each fruit has a unique effect based on the terpenes. It is a conscious alternative to the sugar-filled edibles on the market.
In 2022, Rilaxe will be launching our CBD-infused Dried Fruit Collection and our Topical Collection that use both THC and CBD.
Designing products that are innovative and highly interactive with our ECS is our passion. Our products are the perfect blend of natural ingredients and use both THC and CBD for their unique effects.
Let us help you #RelaxWithRilaxe.
If you have any questions about THC or CBD, please say hello at [email protected].